Today, we are going to be looking at the biggest mistakes bloggers make when creating a new blog so you can avoid them.
If you are new to blogging chances are already overwhelmed with everything you have to do to get started. This is totally normal and will slowly fade away after you get through the growing pains of starting a new blog.
We are going to be going over some of the top mistakes bloggers are making when first starting, will look at a few mentality mistakes then work our way towards technical mistakes bloggers make.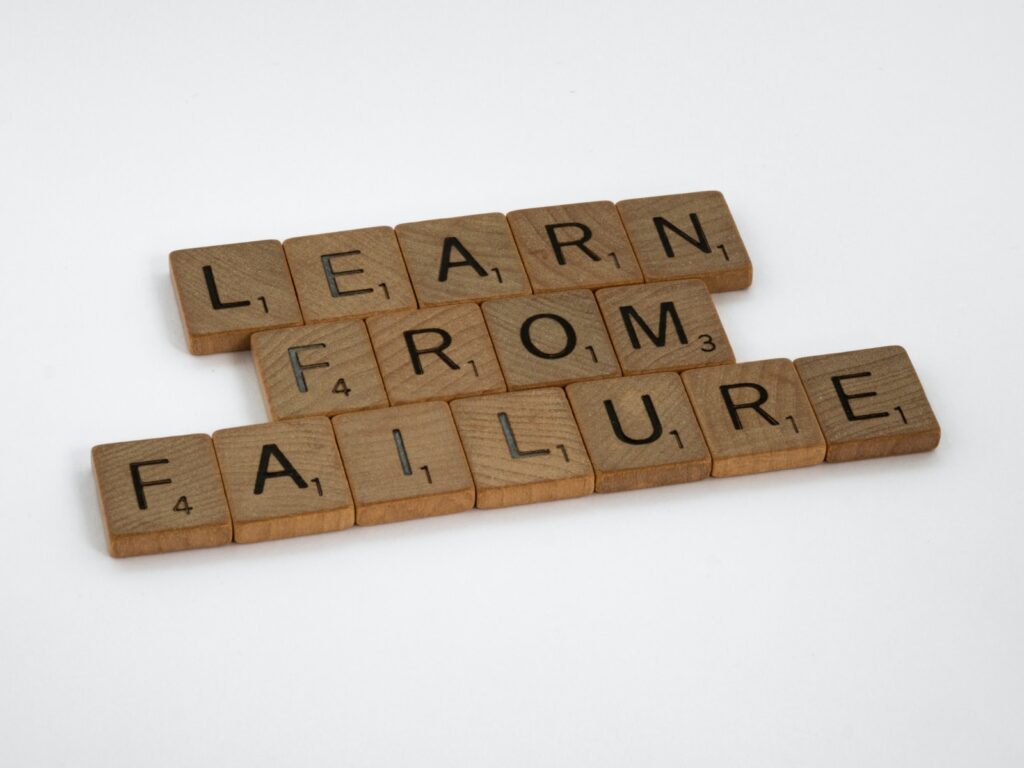 Top Blogging Mistakes to Avoid in 2022
Let's go ahead and start to take a look at the topic of the day: what are the biggest mistakes bloggers make, and how can they avoid them.
These mistakes are my own personal mistakes along side the countless of others who have voiced there concerns when first starting out.
Having to Broad of a Focus
Depending on your goal, having to broad of a focus can hurt you.
If your goal for creating a blog is just to update the world about your life then this really doesn't matter.
But, if your goal is to generate traffic that can turn into revenue you need to narrow your focus from the broad terms. Just pick a niche or even a sub-niche to the broad topic you want to cover.
Analysis Paralysis
To much data and not enough action.
Don't let the competition scare you. Don't spend to much time looking at what's already been done. Start brainstorming new things you can do to make your niche blog successful.
Building the Roof Before Laying the Foundation
Getting ahead of yourself and going in without a plan usually doesn't work, and is another common mistake bloggers make, there are some exceptions but those are far from being in the ordinary.
Focus on getting the basics of your blog up and running before you do anything else.
Get your hosting
Get your domain
Design logo
Setup your theme
It's important that you understand what was said "up and running" not perfectly designed. We want the basics here.
Not Having a Plan
If a blogger doesn't have a plan they can't have a goal and without a goal you have no idea what to work towards. It's going to make life hard and you are going to get burnt out exceptionally fast.
How do you create a plan?
I recommend to start with a goal and work your way backwards.
Once you have a goal in mind, in your head work backwards to get to where you are now.
While it maybe a simple and basic it's still better than nothing.
If you don't have a plan you are making a big blogging mistakes.
Not Researching a Topic
Do your own research it's going to make your content more authentic and will allow you to more thoroughly write about your topic.
Writing to Short of Posts
Always focus on writing amazing content that helps your reader solve a problem. Make your post have some sustenance to it. If it doesn't have a central purpose with a core answer it's going to waste peoples time and they are going to bounce.
Writing a 500-word article typically doesn't ring that well with Google, you might be able to get your point across toy our visitors but try to beef it up and extend out your thoughts.
It's highly recommended by not just myself but by SEO experts to have at least a 1200 word article, the closer to 2000 you are the better. If you want to be considered by Google for top rankings stay consistent with your postings and start to develop a strong internal linking strategy.
If you really want to have a chance at ranking for a certain blog post, consider writing detailed content around the topic. I'm talking thousands of words, great pictures and a solid linking plan. Establish that you are an authority in the post. While you may not rank for broad terms, you will certainly bring in long tail keywords if the post is truly valuable.
The best way to over come writing short and uninformative content is to do your own original research to help you build a solid foundation for your next informative post.
Failure to Network
At some level you have to talk to people. It is going to be exceptionally hard to level up if you aren't surrounding yourself with people who have the same goals as you.
I would say not networking is on of the biggest social mistakes a blogger can make.
Not Learning the Technical Side of Blogging
If you aren't willing to learn how to use the tools giving to you to make your blog great, you are going to be making a big blogging mistake. Failure to learn means you are going to fail to grow.
Spend some time learning:
How to setup plugins
How to install themes
Setup Analytics and Research Tools
Learn Basic SEO
Try not to put yourself in a bubble and break out of your comfort zone. There are about a thousand or more other mistakes that we could list that are technical but we want to put this very broadly in this section and break down the most common technical mistakes bloggers make below.
Not Setting Up Permalinks
Permalinks are the permanent URLs to your pages and blog posts, as well as your category and tag archives. A permalink is the web address used to link to your content. The URL to each post should be permanent and never change — hence the name permalink. Citation from WordPress
A new WordPress website comes preconfigured with permalinks that are not ideal for SEO. Having bad SEO is bad for your blog; it will affect how Google and other search engines rank your website in their algorithm. Bad configurations can equal to bad rankings.
If you need to know how to change your permalinks, you can click on this link, and it will take you to a quick article and video on the topic you.
Not Backing up Your Website
Mistakes happen, but one of the biggest blogging mistakes you can make is not having a backup of your site and losing all your hard work.
Losing databases, images and content happen more often than we typically want to admit. We all know mistakes happen and this is why I cannot stress the importance of having a back up of your website for not if, but for when things go wrong you have a solution.
Don't be the person that is crying later because 6 months or more of work is down the drain. It has happened before and will continue to happen as long as we continue to be human.
There are many free plug-ins that will make backing up your WordPress website simple. Some plugins offer premium features like automated offsite backups. There is no reason not to install a backup plugin on your WordPress website.
I also want to stress to never rely on your Webhost to back up your WordPress website for you. Some excellent hosts will do this, but in my experience, it's not something you should rely on when worst comes to worst.
I recommend doing a backup at least once a month, once a week, if you can and daily if you are continually changing and adding content. Some plugins can automate this and are worth the money if your WordPress website grows big enough.
I recommend the following back up plugins: 5 Awesome Backup Plugins for Your WordPress Website
Using a Free Theme
A common blogging mistake that I see beginners doing is wanting customize certain aspects of their WordPress website, but not being able to. This is a common issue with using a free theme or a badly designed one.
Other issues in free themes are not being responsive to mobile devices. Not being mobile responsive will cause a big hit in the useability of your website. You will get a lot of traffic from mobile, and that number will only grow every day. It's best you think about the mobile experience from the very beginning.
I highly recommend investing a little bit of money into a premium WordPress theme there are many out there.
Finding one that matches your message and brand can be done pretty quickly. I'll link to my favorite theme market places as well as my favorite themes for you.
I will say that there are many free themes now that will serve most new bloggers needs with no premium theme required, but if you want more out of it, go with a premium theme.
Over Customizing Your Theme
Try not to get too complicated on your theme, the more simple the better.
Most good premium themes are a set it and forget it. That's why it's essential to pick a good WordPress theme from the beginning. Try not to think about your design too much, or trying to change too many aspects of your WordPress website; it takes away your time and your focus.
In the beginning, your focus should always be on creating fantastic content that your visitors are going to want to share, and Google is going to want to devour so you can get traffic coming in.
Not Resizing Images
Not resizing images is more than just a user experience issue; it also affects your search rankings because Google does take page load speed into one of the factors for your rankings.
If you're just taking your photos and posting them on your website without resizing them they can definitely slow down your website low time so I really recommend to reduce the size of your images if you don't know how to do that I can post a link down below to give you some more information on how to resize your images.
If you want to learn more about improving your WordPress website speed, click here for an excellent resource that will help you optimize your page load speed.
Too Many Plugins
When we first get started with WordPress, we are sometimes overwhelmed by all the capabilities that WordPress can do. We can get carried away with installing plugins from the WordPress plugin section.
What we don't realize is that over time we begin to build a massive portfolio of installed plugins that start to bog down the speed of your website.
Having too many plug-ins on your website will definitely slow down your website and they also could cause conflict in between each other which will make a bad user experience or even further slow down your website growth.
Try to aim for about 15 to 20 plug-ins at the most on your WordPress website. If you have to have more than that, genuinely consider what you're doing and see if there's any way you can trim the fat your site speed will improve because of it.
Using a Simple Password
Using a simple password for your WordPress admin is a terrible idea.
If your password is to simple you will most likely get your website hacked. Believe me, when I say this, people are trying to hack into your website.
You can help prevent these types of brute force attacks using plugins, but you always be hit with some sort of malicious attack that's trying to compromise your WordPress website.
If someone gets into your website and you don't know about it, they can do a lot of harm. Hackers can add viruses to your website, and they can make redirects; they can show things that are not appropriate for your audience. It's a terrible situation to be in and why it's essential to have backups of your website.
Using a Bad Web Host
Your web host is one of the more critical choices you have in the beginning. Choosing a bad web host can lead to slow loading speed and downtime, all of which can ruin your visitor's experience and search engine rankings.
If you need help picking a reliable host for your WordPress website read this article.
Trying to SEO your way to traffic
Another common mistake I see beginners make on their WordPress website is trying to overdo their SEO.
Beginners try to cram as many of their keywords on their page as possible.
They spend to much time trying to get the perfect amount of keyword density. When in reality, all you have to do is focus on creating killer content. Create content that is going to resonate with your users.
Using Low-Quality Images
Another key to being successful when it comes to your word press blog is including beautiful images that inspire people to take actions or to keep them engaged when you use images that are not high quality of people do recognize that but you also don't want to use images that are too low quality as well do you wanna find kind of a middle ground something overly stock photo typically is ignored by people because they are trying to ignore those types of pictures Is there to perceived with advertising
There are a couple of great resources that you can get some free images from on splash pics baby and they do have plug-ins that will integrate with your word press website directly so I do recommend those but you can also go more premium in sign up for a stock photo monthly subscription which I do recommend did not purchase photos from a place of tortoise like seven bucks a photo that's just ridiculous.
Missing Out on Money Making Opportunities
Don't make the mistake of missing out on earning money from your blog what are the most essential things you can do and more critical to your future success is being able to properly monetize your website and what better way to do that then offered products and she earn commission on.
There are many opportunities for you to earn money with your website look for affiliate networks you can look for things like Amazon affiliate network which will allow you to earn money if somebody purchase a product that you recommend for your link also look at things like commission junction sheriff sale in really great resources that can allow you to earn money when you recommend a product and if you're talking about a product and we can promote it through a link then it's wonderful and no brainer
Failing to Block Spam
Your WordPress website is going to get spam attempts, it's no question about it.
As soon as you launch your website you're going to be having people (bots) attempting to post their spam messages on your website. You can prevent this with some really awesome plug-ins like Jetpack Askimet.
It's up to you to make sure that your website doesn't have spam. Make sure to review your comments to make sure that these spammers don't have the opportunity to post on your website.
Spammers will try to take a vantage of you, and that something that you want to prevent and a big mistake for WordPress beginners.
Failing to Test Your Social Media Buttons
Most themes come with the ability for you to allow your visitors to share content through social networks.
Think of the Facebook share button, Twitter share button even a pin button on Pinterest.
You are going to want to ensure that when your visitors click these share buttons that they will actually allow them to share your content. Don't miss out on this social signal and free traffic opportunity.
Overdoing it on Social Media
Most people think if they create a Facebook page a Twitter page, Instagram, Pinterest account that traffic will just roll in.
I will be fully transparent with you. It's hard to receive a lot of traffic from the social networks unless you're paying for it.
The traffic you do receive is going to be very minimum and that's only because these social networks realize that there is more value in keeping you on their website versus sending you off by a link click.
The only way to get traffic from social networks that is even remotely reliable is to run ads.
If you ask any expert, they will tell you the day of getting a high volume of traffic from social networks like Facebook is over. If you do, the amount of traffic only counts as an insignificant amount of your overall visitors.
Making Your Blog too Nice
Don't spend too much time trying to perfect the design of your website.
Doing this is going to make you think about design more than content.
Wasting time on design is one of the biggest mistakes bloggers make when the are first starting. Your site doesn't have to be perfect just readable.
If you think about the content, you're more likely to deliver an exceptional experience for your users. Trust me when I say you should build tremendous value over having a pretty design. An excellent article is much more likely to inspire people to bookmark your website and come back again and again.
Get a design that you can stomach and the move on, you can come back to your design after you posted a few pieces of content.
Using WordPress.com and not WordPress.org
It's important you know the difference between WordPress.com and WordPress.org.
The site WordPress.org is where you can download the files necessary to launch your own word press website on your own personal web host.
The site WordPress.com is a hosting company for WordPress websites and will limit you to what you can and can't do – unless you pay for their service.
With WordPress.com, if you go with your free version, you are highly limited to the number of plugins that you're allowed to use, as well as a limited number of templates you can choose. You cannot export, you cannot import plugins/themes; it's a lousy choice for serious WordPress website owners. Albeit, their paid versions will remove a lot of these limitations.
I recommend finding a decent web hosting company and stick with them, picking a bad hosting company is another one of the biggest blogging mistakes newbie bloggers make when they are trying to save a few dollars on hosting fees. It's okay to fork over a few extra dollars to get dependable uptime.
Getting Discouraged
I can't stress to you enough that when you are first starting to write you are writing to a ghost town.
It takes time to start to get traffic and build up an audience.
There is an exception if you already have an audience to tap into to bring traffic, but this is no where near the majority of new bloggers.
Avoid what discourages you
If your discouragement comes from the numbers of visitors you are getting, stop looking at them and focus on content.
If your family is telling you it's a waste of time, tell them thank you for their opinion and then go write another blog post.
While you may not see the results today the results will become more evident as time goes on.
Just keep thinking about the reward to risk ratio, blogging is incredibly low risk but can be extremely rewarding if you are able to reach your goals.
In conclusion
We're all beginners at some point, but the thing about growth and moving towards becoming an expert in any field requires learning, making mistakes, learning from our biggest mistakes and never stop improving.
If any of these 17 Mistakes New WordPress Bloggers Make helped you, please leave a comment or give me a big share it'll make my year.
Remember to always learn from your mistakes and improve when you can, even if you have made one or more of the biggest mistakes bloggers make it's okay, you can always move forward and improve day by day.
If you any of you have any questions, suggestions, comments, or concerns as always I would love to hear them.
P.S
We are going to be adding more mistakes to this list soon. So make sure you bookmark and follow us.
Hopefully this article will help you start your new WordPress journey on the right foot.