In this article, I'm going to show you how to do original research for your next blog post so you can stand out from the crowd and educate your audience with your well-researched content.
I know what it's like to get a great idea for a blog post but do not know enough details about the topic to write comfortably about it. I would use Google, YouTube trying to consume as much information about the topic as I could before I blindly went into writing an article hoping my newly learned information would flow out of me.
Original Research Ideas
Authenticity is one of the most important elements you can give to your readers, and believe it or not, being unique in your content and approach will certainly come through your content and allow you to make a better connection with your audience.
Below I'm going to give you a few original research methods you can implement right now to help you with writing your next well-researched article.
Let's jump right into it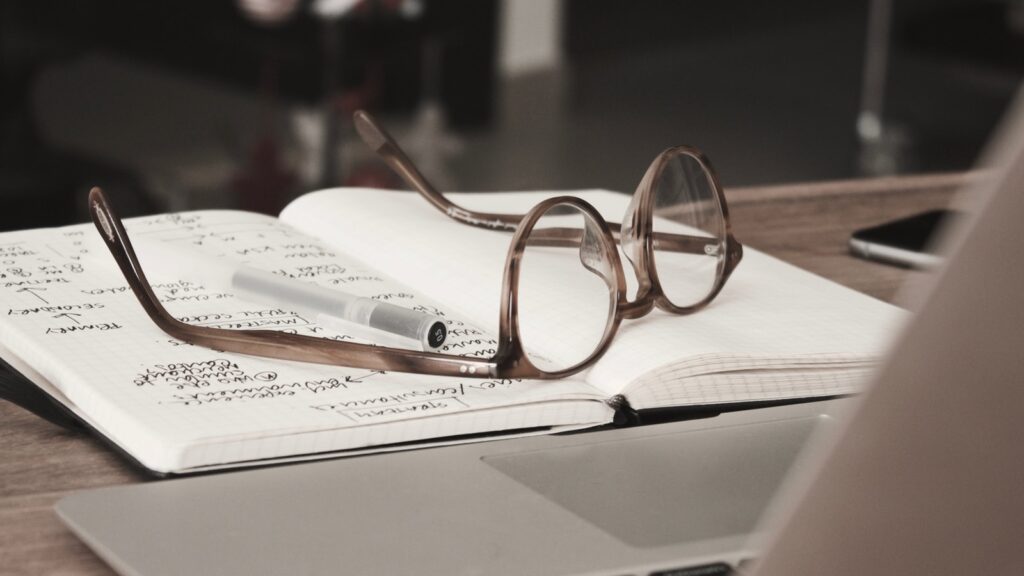 Talk to Experts
If you want solid research go to the experts in the industry or topic you are trying to write your content about. Experts tend to love to talk and most are willing to advise if you ask nicely enough.
You often can encourage a response by letting them know you are going them as a source and giving them a backlink ( if needed ).
It is important to remember to be respectful of the expert's time and try not to ask too much from them when you are first connecting.
Remember to always give more than you take and make sure you thank them for their time.
If you can start a relationship with your expert(s) you may find out that you have a treasure trove of information that could be extracted from them over and over again.
I highly recommend building relationships with as many people as you can in your industry so you can have sources to continue to get informative answers and perspectives.
Why talk to an expert?
Established in Industry
Knows what to do
Knows what not to do
Lots of experience
Can give recommendations to problems
Talk to Businesses
A great source of original research and information is calling businesses that are related to your topic and just start asking questions.
Most businesses will love to answer questions that are within their capacity, the best part – is they don't even have to know the intent behind the call.
You can call a customer that is interested in their product or service and get a plethora of useful information that can help you write amazing content.
Use Social Media to Gather Original Research
Social media has allowed us to do research like never before. We can get near-instant feedback/answers to questions about a product, service, or topic. It is truly incredible.
Tips for Using Social Media as an Original Research Method
If you want to get great responses and information from your fellow group members try these steps.
Join Related Groups
Connect with Members
Chat with Members
Answers other questions
Give more than you take
Ask your question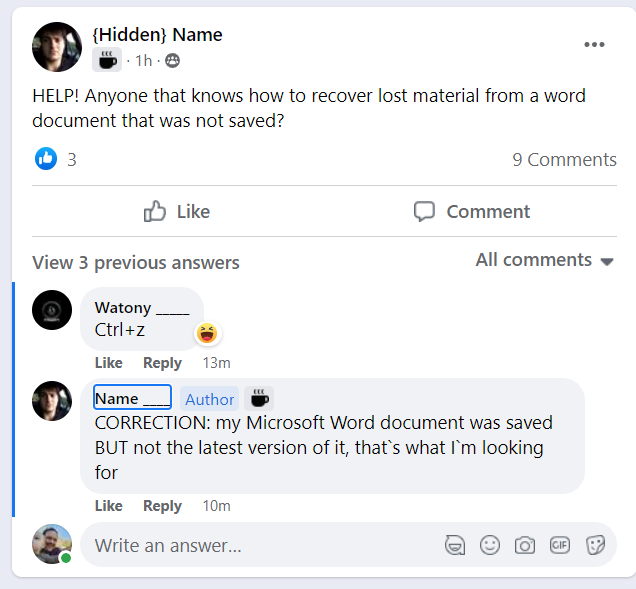 Remember to always give more than you take. Make sure that you engage with other conversations and not just be in it for yourself. Be kind, humble, and willing to help others, do this and you will find out that others are willing to do the same for you.
It is also important to make sure you get a good consensus on the answer, while social media is full of people wanting to help you not all answers are going to be helpful, some people might try to answer with a joke, but typically you should be able to get a solid answer to help you with your content.
List of Social Media Sites to Use for Original Research
Buy the Product
If your goal is to give a well-researched product review, the most authentic way to do so is to have used the product.
It's very difficult to give an honest well-researched product review if you have never touched the product before, it's not to say it's impossible, it just makes your content seem less authentic.
Create Surveys & Polls
If you want a lot of data from a lot of users you should consider surveys & polls.
With this method, you can capture the opinions of your audience in a matter of minutes. The simpler the survey the more responses you can get.
The only problem most people have with this method is the lack of a targeted audience to complete it.
My recommendation is to reach out to people who are highly qualified to answer the questions you are presenting.
If you are struggling with getting responses to your survey you can try a few of these methods.
Try offering a reward for taking the survey. It can be anything of value to your audience.
Don't overdo the reward you don't want to skew the results with positive feelings.
Remember to always ask things that matter and that can help you improve. Asking a user how they feel about a product is great, but asking how often they use it in their daily lives is much more powerful.
Be specific in your questions and always thank them for their time.
Ads, I know this is not an answer a lot of people want to hear but it's the fastest way to get traffic to take your survey. I highly recommend you consider these platforms to advertise your survey or poll on.
Facebook – Great for Products, Pop-culture, Current Events
LinkedIn – Great for Finding Professionals
Twitter Ads – Great for Pop-culture, Current Trends, and More
Pro Tips
Always Ask Questions to Improve
Offer a Reward to Entice Responses
Get Quick Answers to Your Questions
Cons
Conclusion
Don't let original research scare you. It can seem a bit intimidating when you are first asking for help but over time you will get in a grove that will allow you to have incredible research therefore allowing you to write incredible content.
As always I wish you the best of luck with your content, and please note this content is always being updated with new information or changes in opinion. If you have any questions please don't hesitate to ask.