Hello, there you hungry knowledge seekers in this Niche Income Guide we are going to be taking a look at the age-old topic that is evergreen as the day is long in the landscaping niches. We will take look at the landscaping niche and how we would approach making a content-based business around the topic step-by-step.
In this guide, we will cover:
Why Landscaping is a Great Niche
Type of landscaping sites you can create
Landscaping Sub Niches and Micro Niches
Templates and theme ideas
Promoting your business
Monetizing your business
Who is this guide for? This guide is suitable for anyone who is curious about the industry, while it is true certain people will have more of an advantage in this niche it's nothing that can't be overcome if done correctly.
What Types of Landscaping Websites Can You Make?
Depending on your goals you can create a landscaping site around the following:
A Landscaping Company
Informational content and training
Lead creation
I will break down how I would approach each one, step-by-step.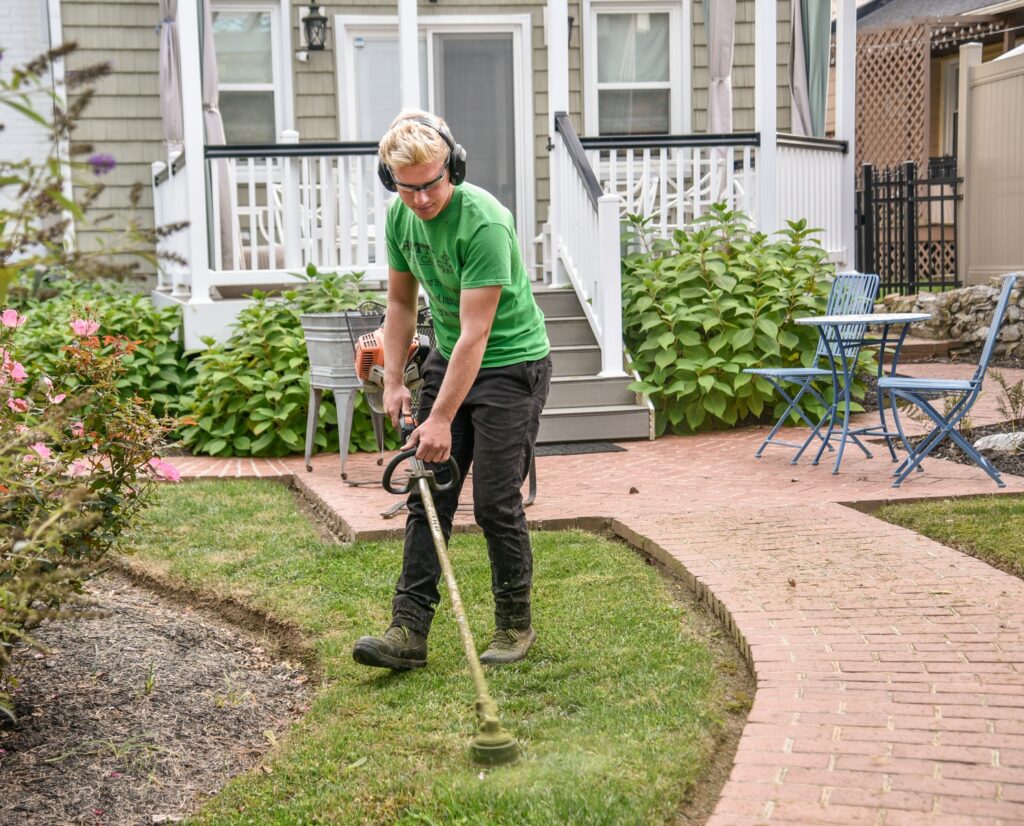 List of Landscaping Niches Ideas
Creating a landscaping website starts by selecting a niche or at least an angle at which you plan on approaching your content strategy.
Below are some topics that you can use for your own, but they are mostly there to get those brain juices flowing.
Topics
Landscaping for Beginners
Cut Like the Pros

Golf Course Greens
Tips and Tricks

Lawnmower Repair Guides

(Brand Specific) Repair Guides
Antique Equipment Break Downs

Gardening

Gardening in the Suburbs
Stone Design
Raised Beds

Aquascaping
Lawn Care

Lawn Renovation
Brush Clearing
Trimming
Residential
Business
Reviews

Landscape Photography
The above list is growing so don't grumble too much about the size. If you have any suggestions drop them in the comments below.
Steps to Creating a Landscaping Website
Before we are able to have a landscaping website we must get the bare basics up. This part can be a bit of a learning curve for some, but if you have some reasonable technical skills you should be able to get started with no problem.
You are going to want to
Register a domain name
Create an email address
Purchase Web Hosting
Install the best website platform for your needs
Create the following pages

Home Page

About Us

Contact Us
Privacy Policy
The steps above are just the beginning. If they scare you, this isn't the job for you. You should consider outsourcing this part of the process. There is nothing wrong with that and can actually be a benefit for you to focus on other more important parts of the business.
Create a Website for a Landscaping Company
It's the year 2022 and if your landscaping business is not online you have a problem. Luckily, we are about to give you easy steps you can take action on right now!
We need to understand that every reader may have a different goal in creating a landscaping website for a company.
I am going to try to cover for you the following types:
Business Owner/Employee who wants to create a website for their company.
Someone who wants to create landscaping websites for lawn care companies.
Business Websites for Your Landscaping Company
Getting on to the web is incredibly important in 2022, but luckily for you, you have an opportunity to improve right now! All you have to do is get started.
Once you truly get started and with enough patience, you can easily work towards becoming one of the best landscape websites in your area, with lots of trust behind you.
It's going to require you to
Focus on LEADS
Get testimonials both written and video if you can
Get photos of your work, build a portfolio.
Focus on local SEO to attract local customers
Create the pages in addition to the pages recommended above.
Lead Capture Page
Services

Individual Service Offered

Sign up for a Google Business Profile account.

Complete your profile as best as you can
A Beautiful Example of a Landscaping Company Website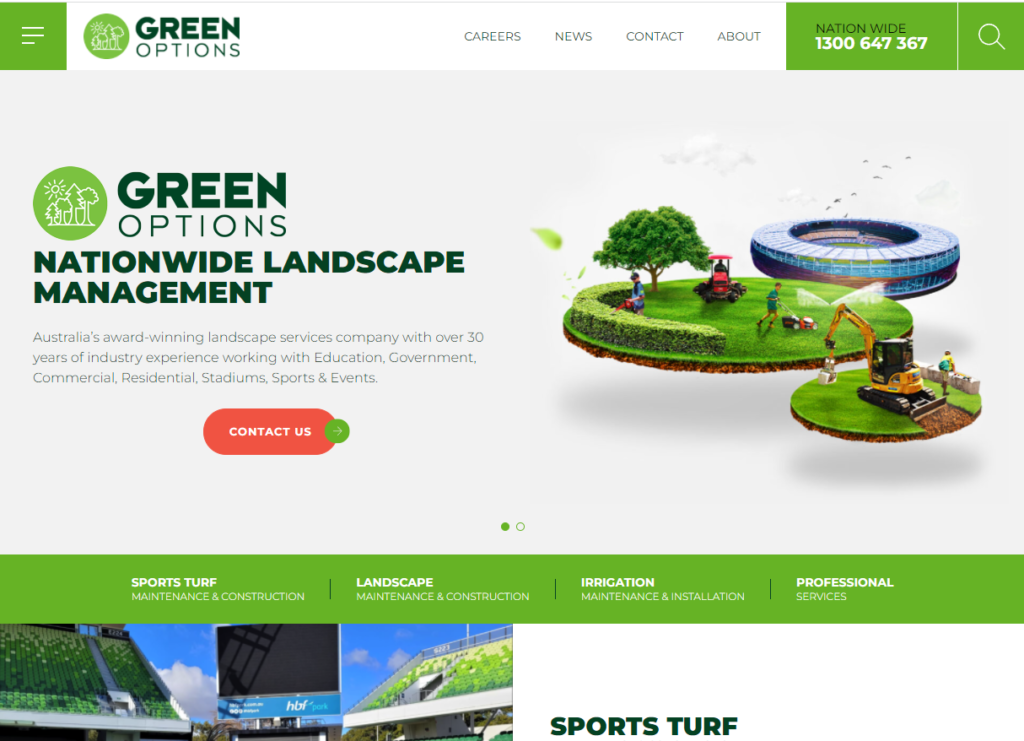 Create an Informational Landscaping Website
If you don't have a landscaping company but want to give some sweet ideas to your readers this should be a path you consider.
Types of Content to Create
You have a plethora of choices of content types you can create.
Video Tutorials
Video Reviews
Step-by-step guides
Ideas and Concepts
Comparison Videos
POV Landscaping (Social)
Video Tutorials
It's simple, create a video tutorial of you doing your thing. Teach people in a thoughtful and engaging way.
Using videos to build your audience is a great idea, while there are other types of landscaping vlogs out there you can make one that is unique for sure, there is enough room for you in this space.
After you have recorded your video, use that content and break it down into a publishable article. The great thing is you have pictures you can capture from the video, it's a win-win for double content.
Video Reviews
People like honesty and expect it, if they feel everything is not on the up and up they are going to bounce.
Always keep in the back of your mind that you should be authentic, original, and opinionated. Provide value above all else and always ask for your readers to like and subscribe.
Make video reviews as authentic as you can, it helps if you have actually used the product.
Monetization Methods
When we are trying to monetize content a few of the fastest and simplest ways to get started are:
Affiliate Marketing
Display Advertising
Eventually, you may be able to make it to brand deals, but let's not put the cart before the mower and focus on actionable things we can take advantage of right now.
Being patient is going to open up doors as we stay consistent.
Lead Generation
If you want an online business in landscaping that is highly profitable with low overhead lead generation may be the best business model for you.
Lead generation, more specifically local lead generation will require you to rank well for local search terms, capture a quote request and then turn around and sell it to companies that are willing to pay for incoming leads.
Take the Progressive approach, giving the customer multiple options or at least multiple contact choices to choose from.
Remember: Lead generation requires patience or money. Patience is the long game and money can all you to go all-in with local ad spend to generate leads to your site that you can then in return sell to others.
Monetize your lead generation further by trying the following:
Selling top spot promotion
Cost per call (CPC)
Cost per lead (CPL)
Cost per click (CPC)
Cost per view (CPM)
The greatest part about landscaping lead generation is that it's extremely scaleable once you get the formula downright. Focus on one market get it running smoothly then move on to the next market. Scaling is as easy as repeating the same steps over and over again while increasing your income every step of the way.
Final Thoughts on the Building a Landscaping Website
Before you get started with this niche, consider what your goals are and who you want to serve. Defining your audience is a big part of this whole process, if you don't know who you are audience is or what you want to accomplish it's going to be tough to get things going successfully.
If you want to drive more business focus on lead generation and building trust in your market. Trust = Contact Information.
Just remember: If you are a local landscaper and you are not on the web, you are missing dozen, if not hundreds of calls a month if you get set up correctly. Get started now, if you need help just reach out to me in the comments below.
If I missed any areas of this subject you feel I should have covered please let me know down below.
Just a heads up, this guide is under construction, its views and opinions can change. What's on here today might not be here tomorrow. If I can help you with anything just let me know!